Poshak Wada is the central courtyard of the Ahilya Fort Hotel, and its surrounding rooms were originally used to store important artifacts of the Holkar State.  Today this shaded quadrangle and columned seating area connects the guest services desk, our library, conference room, and six of the hotel's Princely category guest rooms, all situated on the first floor above the courtyard.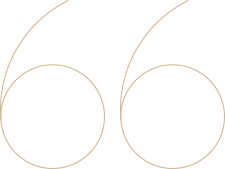 testimonials
What a wonderful treat and treasure! Thank you for your gracious and warm hospitality in a place of such history and the legacy of a Queen. We are very grateful for the experience.
Mrs Clinton (United States), March 2018
This place has been absolutely incredible, the staff is amazing, the service was everything and this fortress is stunning. I wish all the staff members best of luck and may you be blessed with kindness you have shown me.
Ms. Coffy (United States) June 2018.
To Ahilya Family thanks for a wonderful stay filled with tons of love and warmth. Hospitality is at its best. Came back after 5 years I didn't realize I missed this place so much in the last few years. It's like falling in love all over again. Thanks for everything.
Mr. & Mrs. Sharma (India), March 2018
This is a little slice of heaven here. Amazingly warm and efficient service. Felt like we had four days in old India. The spot on the river we will never forget. Thanks for everything.
Robin & Rick (United States) September 2017
Ahilya Fort is a real gem - hidden India. All the staff was very helpful and friendly Kunta and Garva took great care of us. Food good(not over spicy for us) and our room Imli, looking the river was very comfortable. We appreciate no TV & phone. A real hide a way for us.
Richard & Jan (Australia), September 2017
Quiet, Serene, Quaint!!! A magical place to contemplate and discover hidden gems of art & architecture. Kudos to REHWA for keeping our heritage alive. Feels like home because of Koonta Bai and her team. Will be back.
Supriya and Nandani (India), September 2017
Thanks for a warm and wonderful weekend. delightful ambiance, wonderful food and beautiful environment. We really hope to come back soon.
Leo and Avni (India), March 2018
We had the loveliest visit here at the Fort. We so enjoyed the company, the meals, the activities and the tent too. I loved speaking french with guests. The meals were superb! Well done on the homemade jams and jellies. We hope to return with my husband and other son.
Mrs. Rhys (France), January 2018
It is been such a magical experience staying at Ahilya Fort. We had such a wonderful time staying at the hotel and working with local weavers. Thank you for your incredible hospitality we are looking forward to returning soon!
Ashton & Devon (United Kingdom), April 2018